Rated number 1 in Hot Springs, NC by tripadvisor !!
Winner of tripadvisor 2013 and 2014 "Certificate of Excellence" !!
Guest comments say it all!!
"Our only regret is that we couldn't stay longer"
Do we have to go home?
RiverDance is a captivating blend of the best in a traditional Vacation Rental and an upscale Bed and Breakfast. As our guests, nestled on a quiet mountainside, high above the river, you will find your home away from home. Experience the outdoors at its best, day or night, from our Carolina Porch with its barn board fireplace Relax in front of the massive Arts and Crafts fireplace in the inviting great room, and rest comfortably in your own private quarters.
For your convenience a full service kitchen, laundry and high speed WiFi are available. Whether it's a family gathering, a special event, a get away weekend, wanting to experiencing the great outdoors or just relaxing, RiverDance has it all. RiverDance is both pet friendly (dogs) and we love having children around.
Start your day with a full continental breakfast including homemade pastries, local granola, yogurts, assorted fresh fruit, juice, coffee, tea and more. During the day please take advantage of our assortment of beverages located in the small refrigerator on the kitchen counter. We also keep an assortment of locally made pot pies on hand for a minimal cost for the times that you would just like to eat in.
Gift Certificates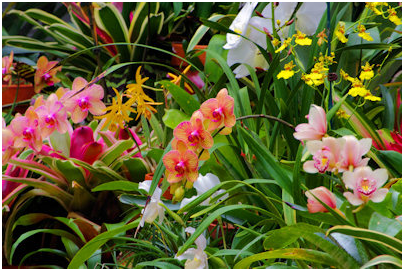 Racking your brain to think of what to give to that someone special? A RiverDance weekend getaway would do just the trick be it to celebrate a special occasion or just to provide some rest and relation in the mountains of Western North Carolina! It is hard to beat the views that are sure to capture your attention in addition to the soothing sound of the Big Laurel three hundred feet below. Complete the day with a dip in the hot tub under the stars. A great way to make some lasting memories!!

The Lodge at Bear River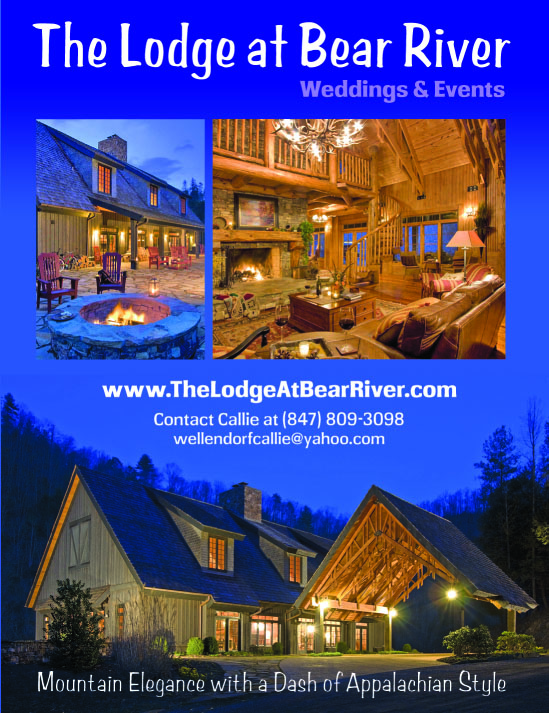 RiverDance
is part of Bear River Lodge. The Lodge at Bear River is available for rental for weddings and events and offers a unique atmosphere that other locations simply can't compete with. Gather by the fire pit to enjoy the crackling fire, sit on the back patio and listen to the Big Laurel River passing by. The inside of the Lodge offers massive fireplace surrounded by true Appalachian elegance. For more detail please go to
The Lodge at Bear River
or call Callie at (847) 809-3098 for more detail.
Got a yen to fly fish? Bear River Lodge features over three miles of private trout stream for your enjoyment. In addition to having a "National Heritage" Trout Stream right outside our gates. The French Broad River, just a few miles away, is a ideal place to go after small mouth bass !!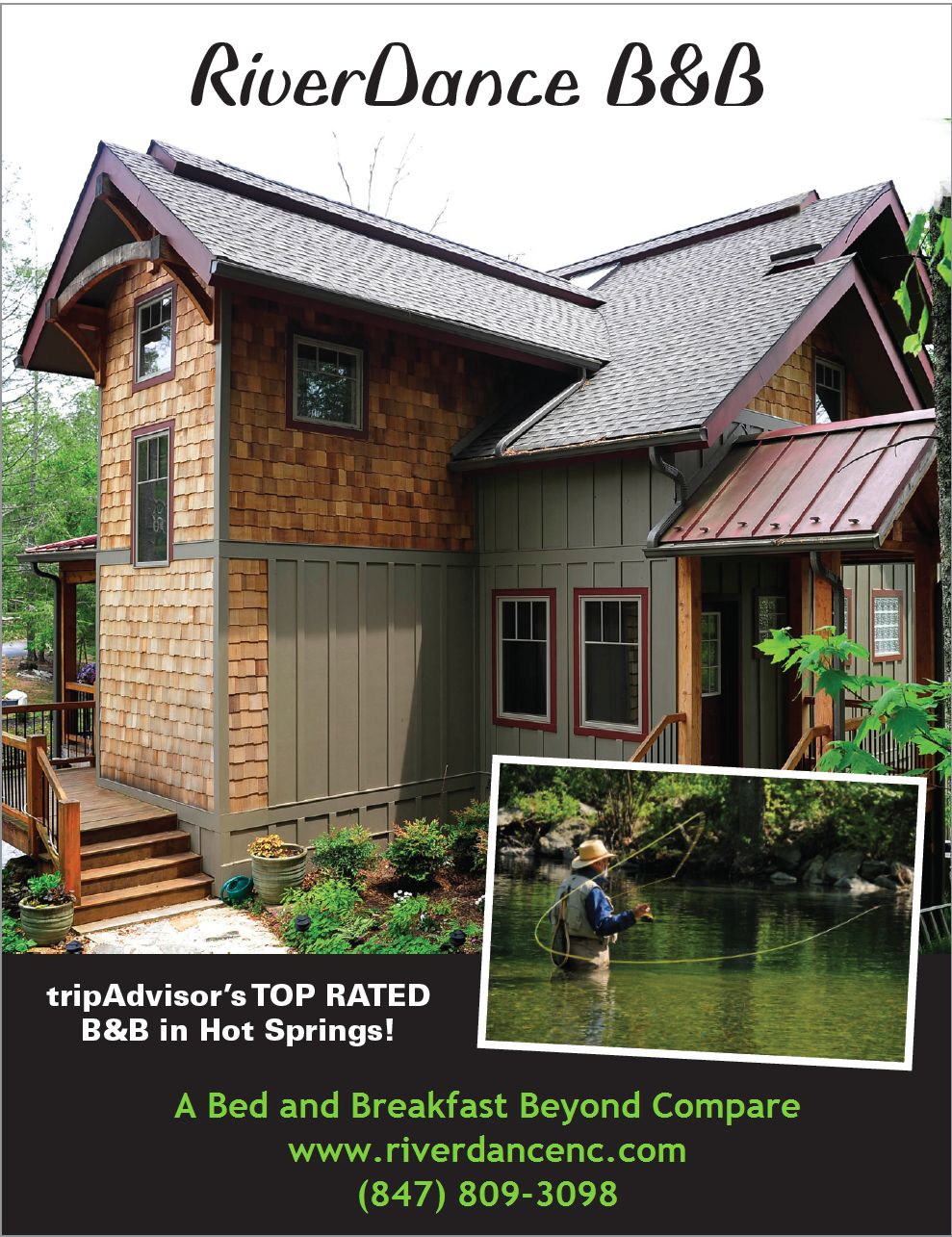 Packages - Packages - Packages
So, what would you like to do while visiting our beautiful Mountains? We have tried to put together a number of "Unusual" packages that should be great fun.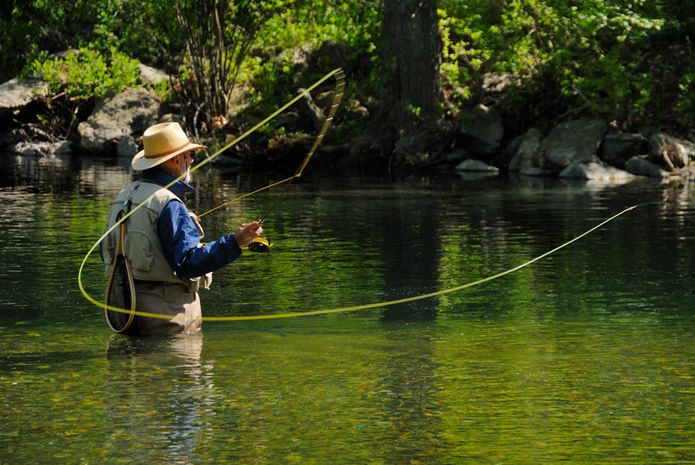 Trout Fishing Experience - Madison County, North Carolina is home to some of THE most beautiful and plentiful trout waters in America. The unprecedented beauty of the landscape, the breathtaking streams and rivers cascading through pristine national forests and dependable stocks of rainbow, brown and the brook trout set the stage for THE fly fishing experience of a lifetime. Hot Springs is in the northwestern corner of Madison County and is an epicenter for fly fishing. Within ten miles there are at least half a dozen world class fishing streams, creeks and rivers: Spring Creek, the French Broad River, Meadow Fork Creek, Hickey Fork Creek, Big Laurel Creek, and Shelton Laurel Creek.
Zip Lining in Madison County - Soar through the trees at the Asheville area"s newest zipline canopy tour. Experience the beauty of the Appalachian Mountains while you zip from tree to tree in a scenic mountain setting.
After thirty years of outdoor experience the professionals at French Broad Rafting are expanding your adventure from the river to the trees. With an exciting combination of zips, rappels, short hikes and even a UTV ride, it"s the unique adventure you"ve been looking for. Our zipline adventure course is tree-based with nine lines ranging in length from 75-1000 feet long. Our professional staff will make sure your trip is safe, fun and exciting. The views are stunning, the adventure is astounding and your memories will be unforgettable. Located 10 minutes South of RiverDance. When you stay at RiverDance, you can take advantage of a 10% discount on both the ultimate zip line adventure or the variety of rafting trips.
Our Story
Our journey to the breathtaking mountains of the Carolina's began over a decade ago, and it is a dream come true. It was time to get away from the cold and fast pace of the Mid-West and create our year round Timber Frame home. We live in RiverDance full-time and are looking forward to having you as our guest. The idea from the start was to share RiverDance with others who want to venture out and explore all that Western North Carolina has to offer.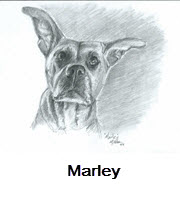 Callie, Dave and Marley Wellendorf
(847) 809-3098 or email wellendorfcallie@yahoo.com

We are currently setup to take payment with both checks and credit cards.


Fall pictures and video courtesy of Bruce Kennedy, innerworks productions
Copyright 2014, RiverDance Properties