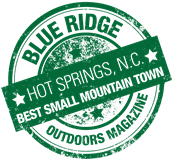 Guest Comments:
"I think anywhere else we stay from now on will always be compared to RiverDance. I imagine we will say things like, this place is nice, but it's no RiverDance."
Danielle B.
"The only thing I regretted about our stay at RiverDance was that we couldn't have stayed longer."
Pat N.
"This was hands-down the best place we have ever stayed at."
Tom and Lani.
RiverDance Info:
RiverDance Reviews
More Pictures
Images in and Aound RiverDance
Friends of RiverDance
Floor Plans
River Rock Suite
Tree Tops Suite
Main Floor
Elevations
Front Elevation
Rear Elevation
Literature
RiverDance Brochure
RiverDance Rack Card
RiverDance Portfolio